18 Sep

Your Ice cream guide to Paris – Flavors of Paris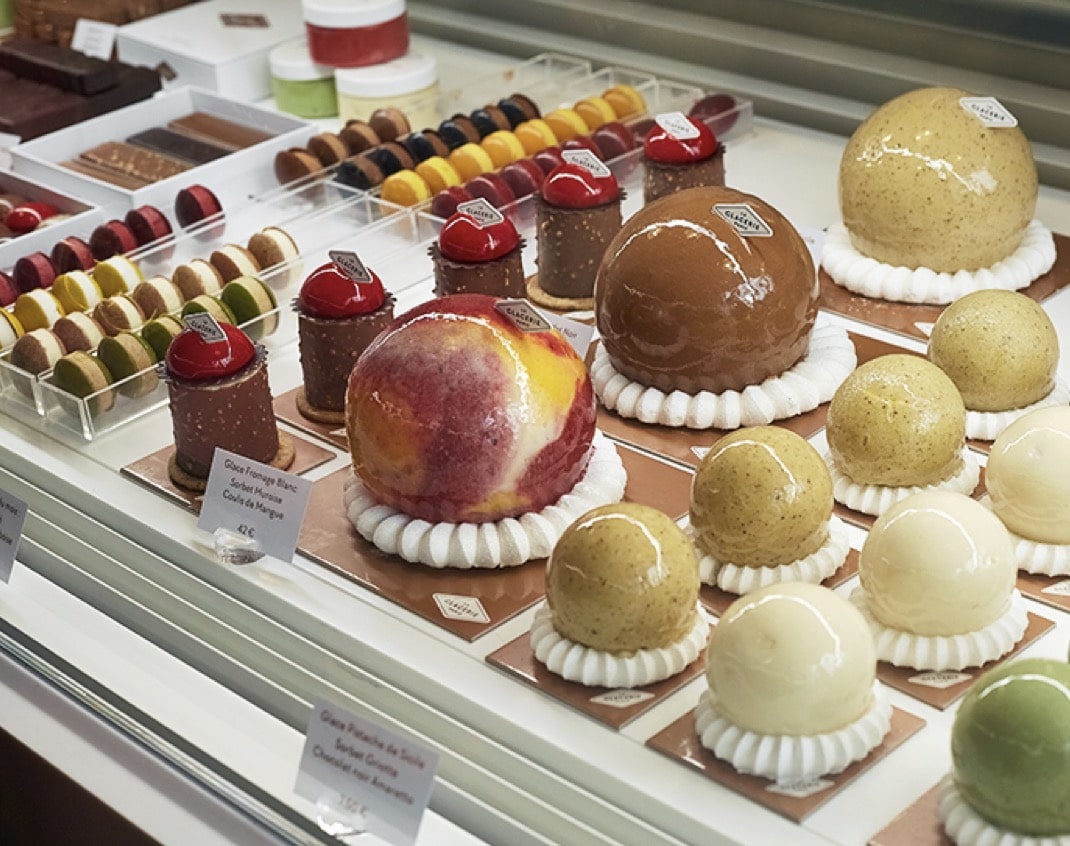 La Glacerie is the shop created by David Wesmaël, who was awarded French Artisan of the Year. The name is simple. It translates to "ice cream shop", however the chef has reinvented the methods of eating ice cream.
Yes, of course there are still scoops, cones (made on the spot), and bowls, But classic containers are so old-fashioned so the ice cream La Glacerie has piped ice cream through tubes and sliced it to make sandwiches of colourful ice cream layers.
And you don't have to stop at just ice cream. There are other frozen creations like: candies, icy macarons, chocolate bars, and pastries.
Worth noting, there is an ongoing collaboration with the chef of La Maison du Chocolat, Nicolas Cloiseau (French Artisan of the Year too) so keep watch for more inventive frozen treats.